YQNA Celebrates at the Radisson
A great lunch was served at the Radisson Admiral Hotel on Queens Quay, where YQNA is very fortunate to hold our by-monthly meetings. Here is the cheerful and well-fed group of YQNA members in the Watermark Restaurant decorated in the holiday spirit. On the far left is Dermot McKeown, general manager of the hotel and generous supporter of YQNA. We would not have succeeded or grown as well as we have without the hospitality of Mr. McKeown and the hotel staff.
Everyone is welcome to our next meeting, January 14, 2014 at 7 pm at the Radisson, with Toronto's chief planner Jennifer Keesmaat as guest speaker. As usual we will gather for refreshments in the Watermark Lounge after the meeting. It is a great place to socialize and chat about the ideas that were floated at our meeting.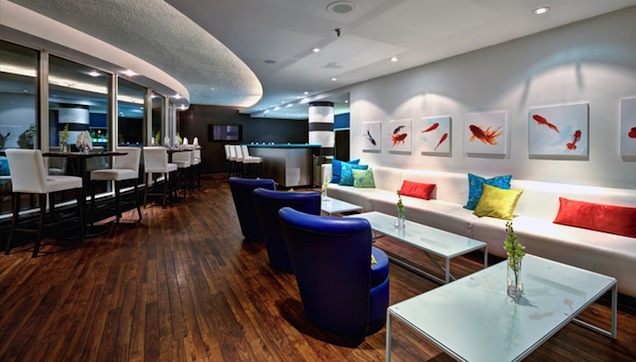 YQNA thanks everyone who worked with us in 2013 to make the Waterfront a better place to live. We have much to look forward to in 2014 — especially the return of streetcars on the newly designed Queens Quay. We wish everyone a great holiday and best wishes for the new year.